The Lovell Group is a strategic communications firm whose methods raise awareness and inspire engagement among donors, consumers and the public at large. Our award-winning efforts have delivered measurable results for a broad range of brands and businesses, including extensive success with nonprofits, national retail operators, hotels and restaurants, commercial real estate developments, and many others.
Since our founding in May 1998, the world of public and media relations has seen a tremendous amount of change — from shifting dynamics within traditional news organizations to the unlimited potential of grassroots social media marketing. And at every step, The Lovell Group remains at the forefront of emerging trends to help our clients strengthen credibility and gain momentum.
"Their relationships with the local media are authentic, and their calls get returned."
Mission
The Lovell Group is on a mission — to serve our clients with integrity and to become a highly valued and trusted strategic partner. We are committed to: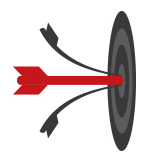 Senior strategic counsel in the planning development and implementation stages
Measurable results delivered within a set deadline and budget
Personalized service from an experienced, committed account team
Consistent account status updates
Ongoing evaluation of goals, objectives and results
Difference
We're here to promote our clients, not ourselves. The Lovell Group is your partner and advocate, working tirelessly and strategically behind the scenes to keep your cause, brand, product or organization in perfect focus of the public eye. With every engagement, we put decades of experience and thought leadership to work for you, along with the three key differentiators — approachable professionalism, strategic insight, and a working relationship that can only be described as the perfect fit.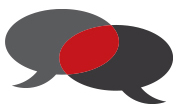 Approachable professionalism
Our core team consists exclusively of seasoned, respected communicators with well- established media relationships in DFW and major markets throughout the United States. We have an excellent reputation not only in Dallas media circles, but in national networks as well. We conduct ourselves with approachable professionalism, and we never pitch a story we don't believe in. In fact, a lot of our client referrals come from the news media, which illustrates the mutual respect The Lovell Group has fostered with our valued contacts.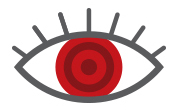 Strategic insight
Before we ever make a phone call, write a press release or send our first tweet on your behalf, we work with you to clearly define your goals and develop a relevant strategy to guide your PR, marketing and social media efforts. No matter how critical any one particular element may be to your efforts, The Lovell Group understands that unless it's driven by strategy, you could be wasting precious time and resources. Our strategic insight is further bolstered by our proven ability to tap into current trends to bring out the most newsworthy angle of your story or event.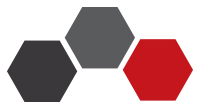 The perfect fit
Locally based and well-versed in the unique and highly competitive Dallas/Fort Worth market, The Lovell Group also serves other major media markets throughout the region and United States, including Austin, Los Angeles, New York, Chicago and Atlanta.
We're known not only for our strategic acumen in a broad range of sectors, but also for our creative intelligence in executing memorable launches, successful promotions, buzzworthy events and multi-touchpoint campaigns. We know the right questions to ask up front to determine the perfect fit for your organization, and our experienced and personable senior team provides both strategic counsel and hands-on, day-to-day account service to help you reach your goals.
Leadership
All of our team members bring varied backgrounds and proven expertise in their chosen fields, and our executive leadership team has both the firsthand experience and professional connections to put the right specialists in place to make your campaign or event a success.
Betty A. Lovell, APRPresident@bettylovell
As founder and president of The Lovell Group, Betty draws upon decades of experience and strategic acumen to deliver creative and engaging communications programs that get award-winning results. Her clients also benefit from years of experience in crisis management, from coast-to-coast. Betty's uncompromising work ethic and proven thought leadership continue to elevate The Lovell Group as the communications partner of choice among national and local clients who value both the integrity and counsel she brings to each engagement. A graduate of Southern Methodist University with a degree in public relations, Betty is an accredited member of the Public Relations Society of America and its esteemed Counselor's Academy.
Tresa C. HardtExecutive Vice President@tresahardt
With more than 20 years in communications, Tresa oversees The Lovell Group's accounts and campaign strategies, putting her expertise and supreme organizational skills into play to ensure that deadlines are met, problems are solved, and details are addressed. With every solution designed to make an impact in the short term, Tresa helps to ensure that long-term strategic objectives always come first. Known for her expertise in media relations and strategic planning, her vast background covers client needs. Tresa received a B.A. in Public Relations from Southern Methodist University.